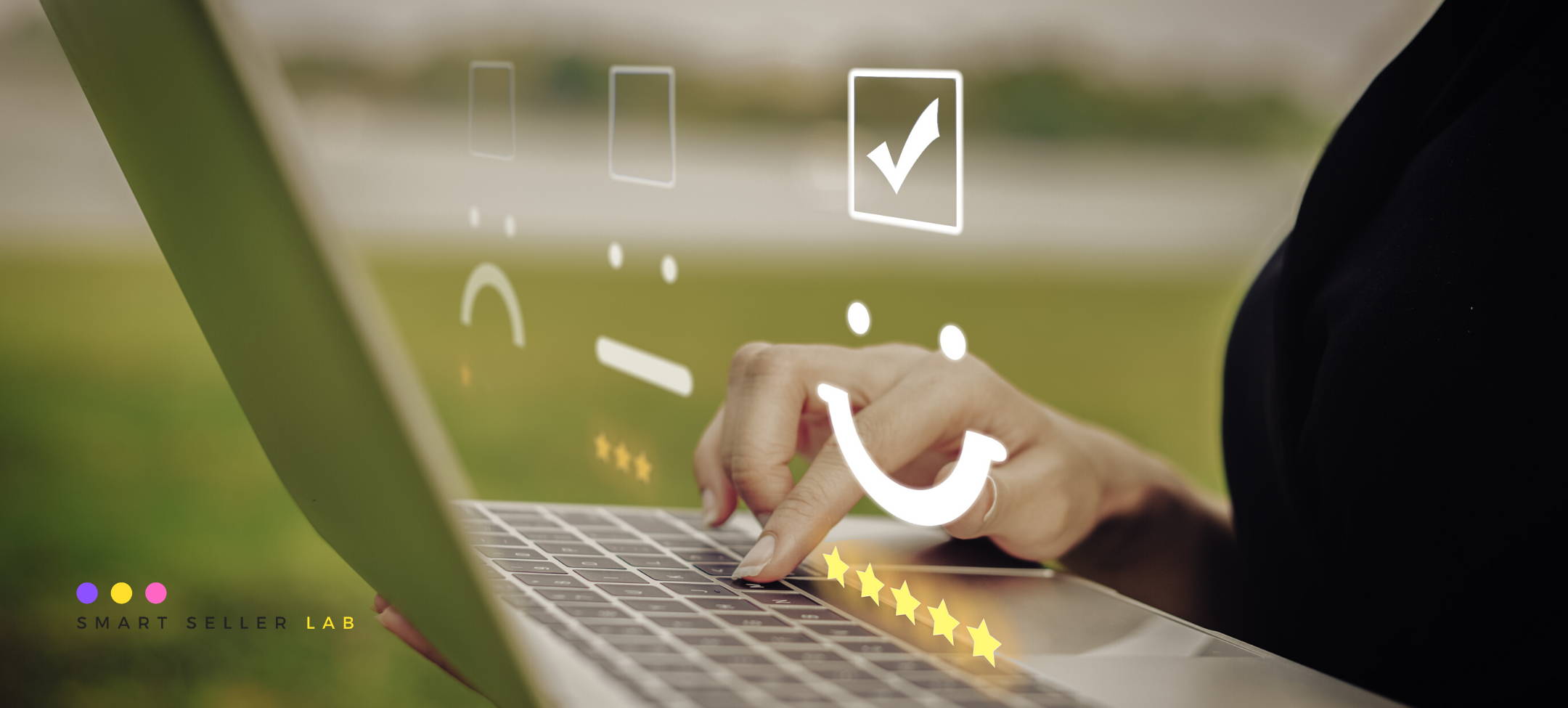 WHY YOU NEED TO BOOST REVIEWS FOR YOUR AMAZON PRODUCTS?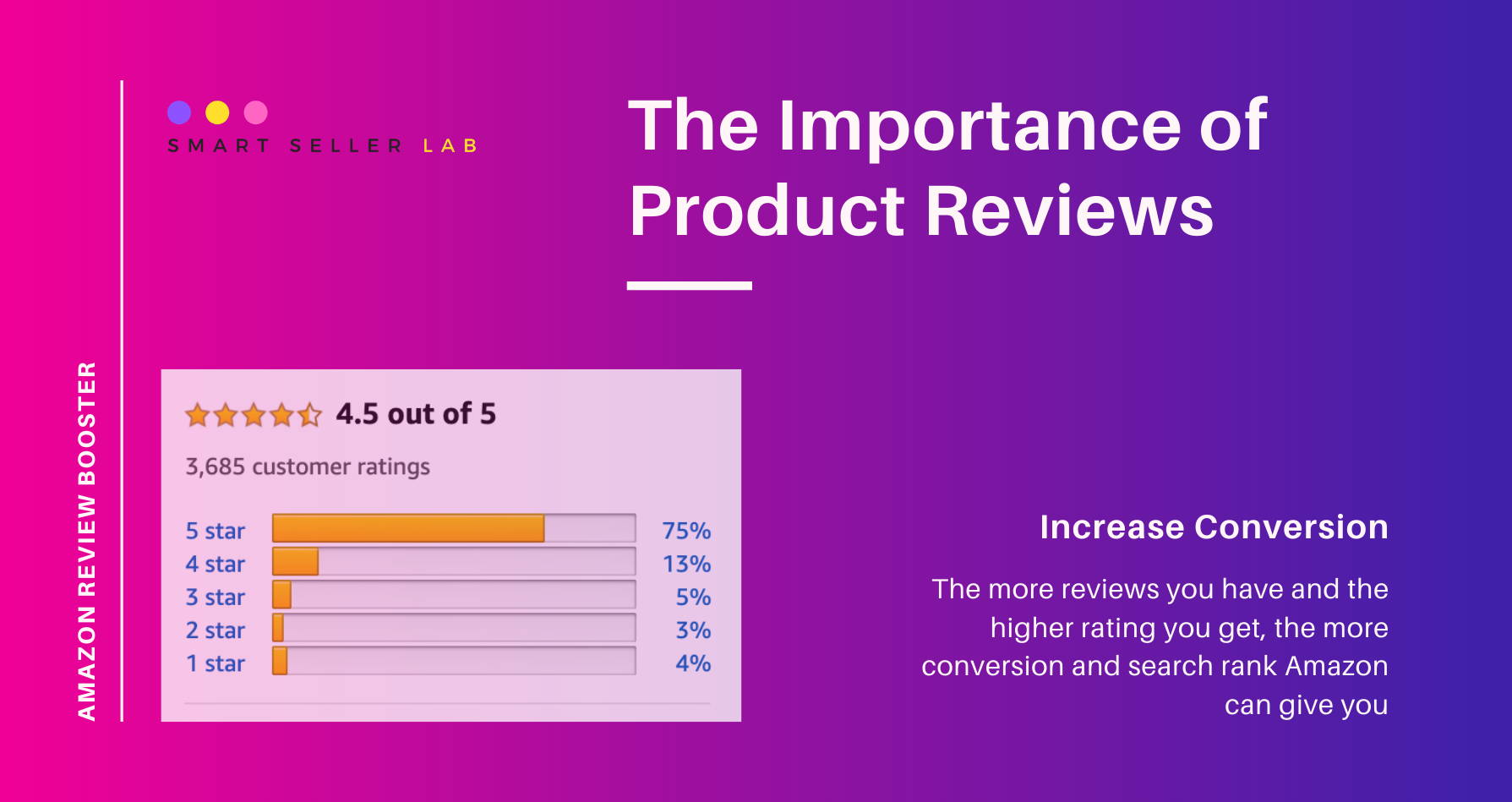 Product Reviews (Ratings) are crucial for your conversion rate on Amazon
Reviews or Ratings on Amazon are the core of your Amazon business for 2 simple reasons:
1. They are word-of-mouth, customers would like to see how other buyers see your product(s) before they make a purchase;
2. Amazon will rank your products and drive traffic to them according to their review (rating) scores;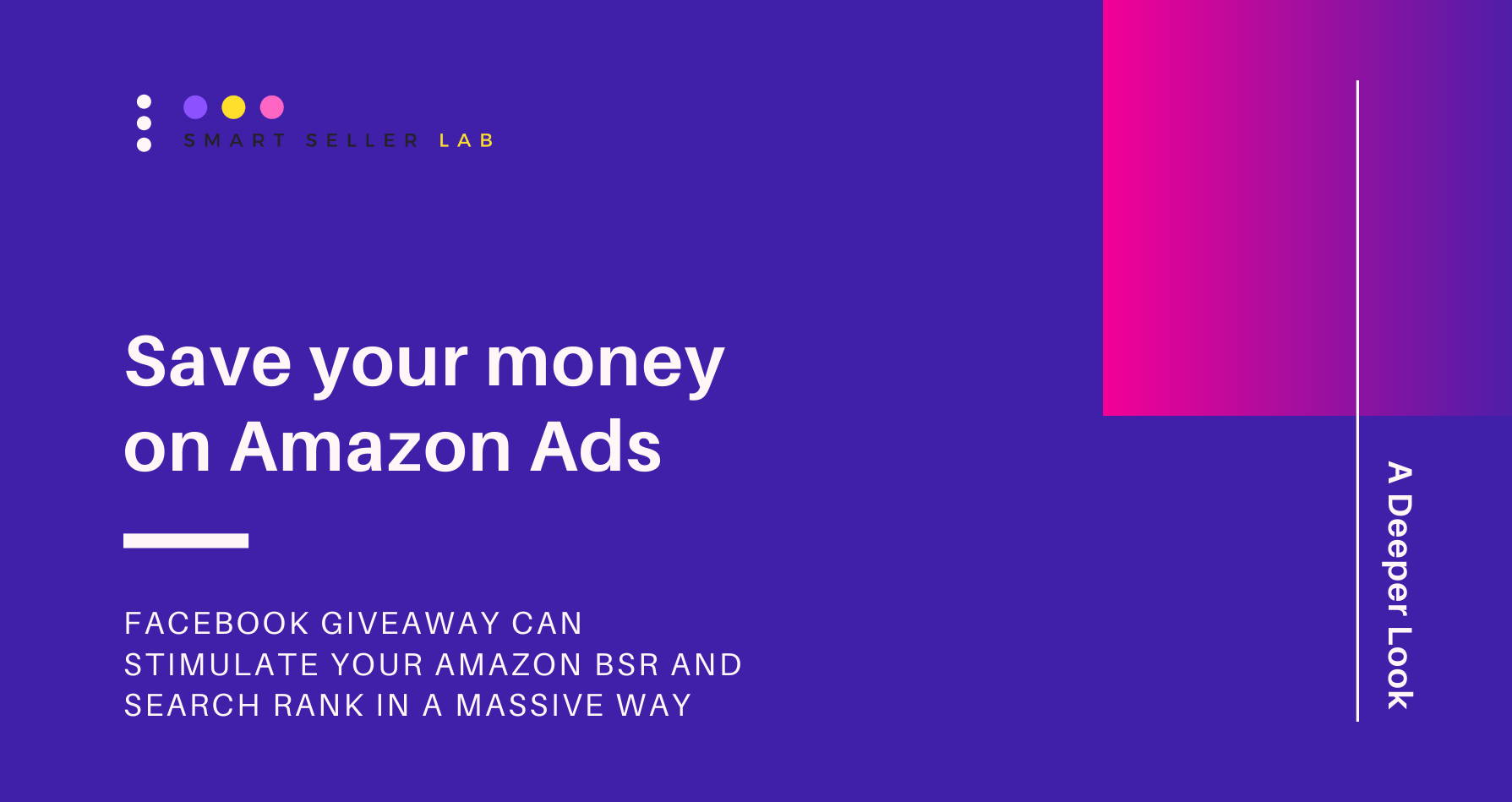 How to boost Amazon Reviews?
You can never expect a customer spend his/her precious time writing you a nice review. So you would need our "Amazon Review Booster" to attract more buyers from Facebook to rate your products by running "Giveaways" or "Discount Deals". Meanwhile, these deals would be far better than you spending money on Amazon Ads, as they would also boost Best Seller Ranks for your products, the higher ranks your products have, the more FREE traffic Amazon is going to send to you!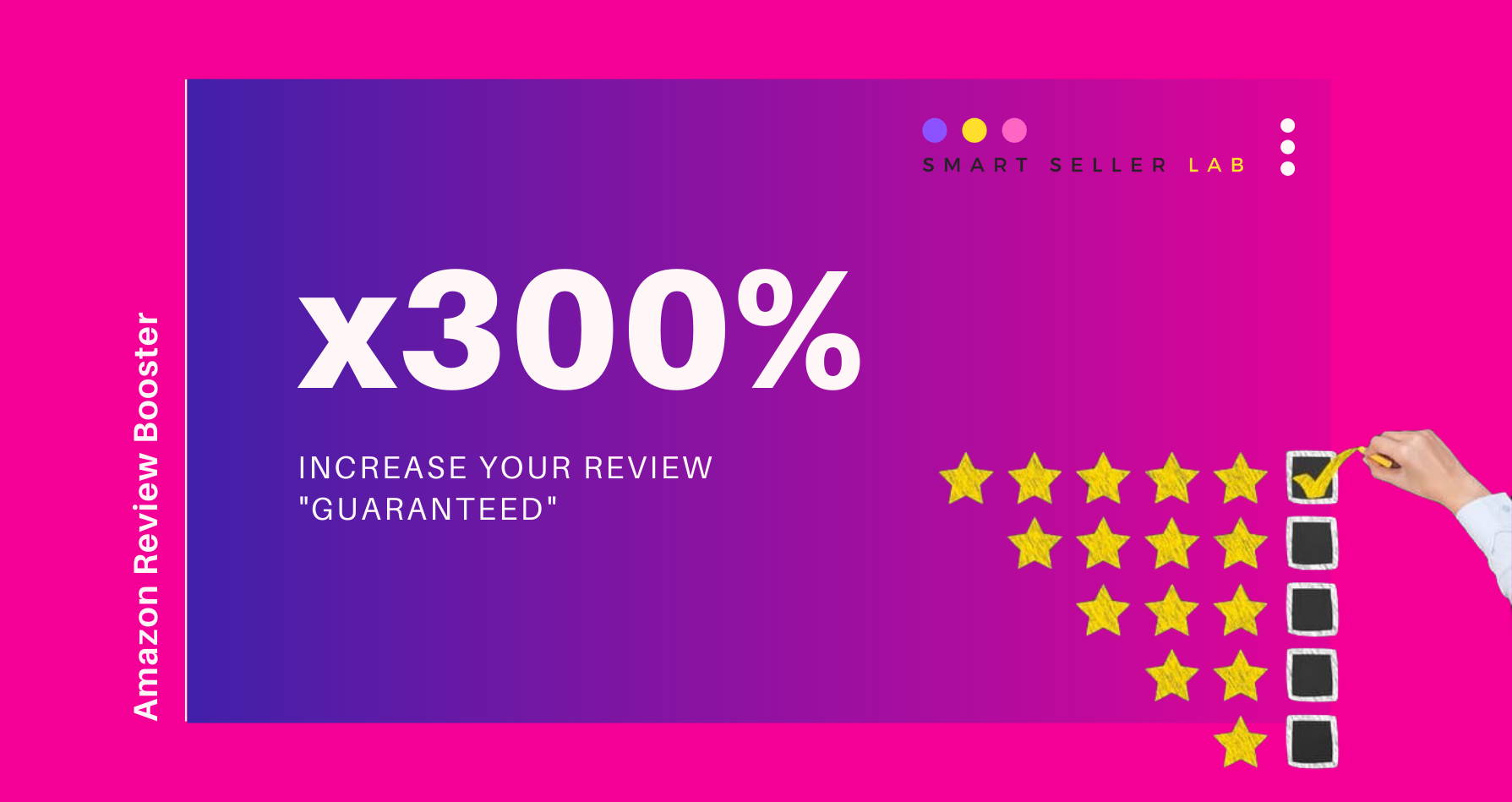 Why you need Smart Seller Lab "Amazon Review Booster"
Our "Amazon Review Booster" would boost your reviews in a huge and quick way! Here is how it works:
1. Create "Giveaway" or "Sweepstake" Chatbots for your products;
2. Run "Giveaway" and "Sweepstake" Campaigns on Facebook;
3. Follow up buyers to leave you great product ratings and reviews.
OVER 4,000 BUSINESSES ARE OUR MEMBERS TO SELL ONLINE