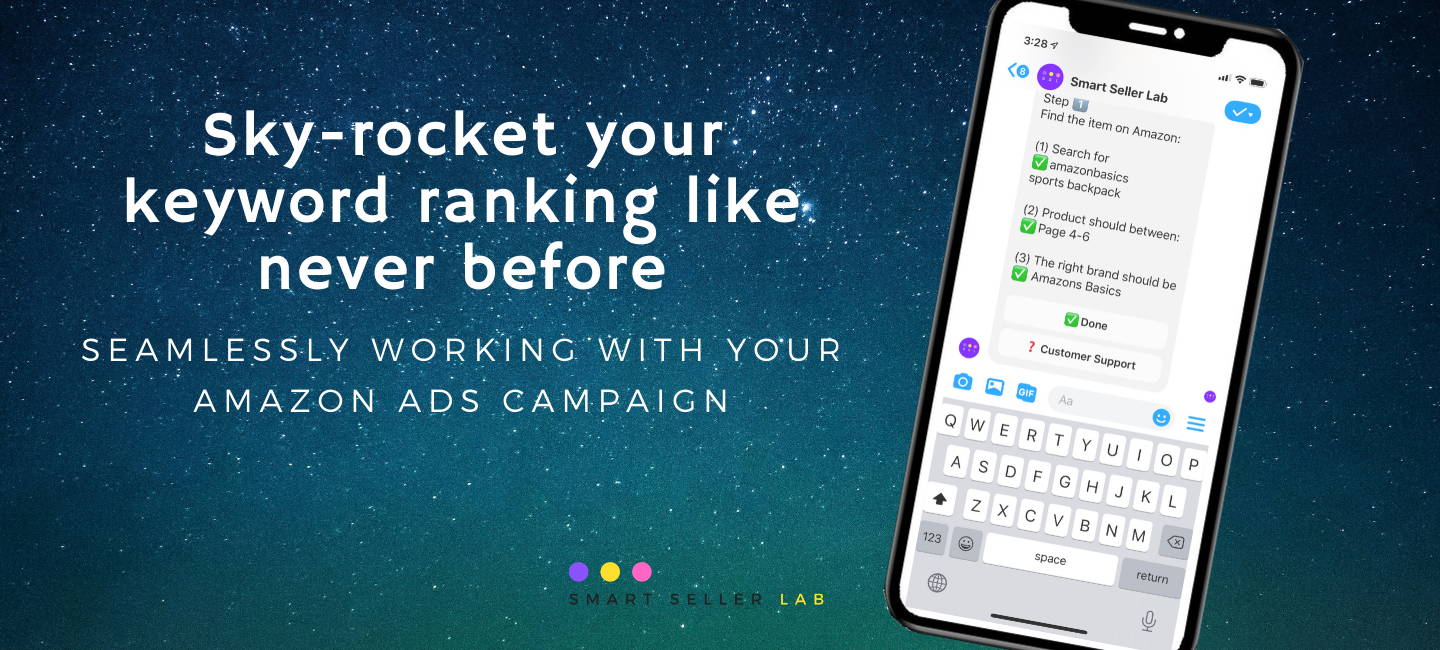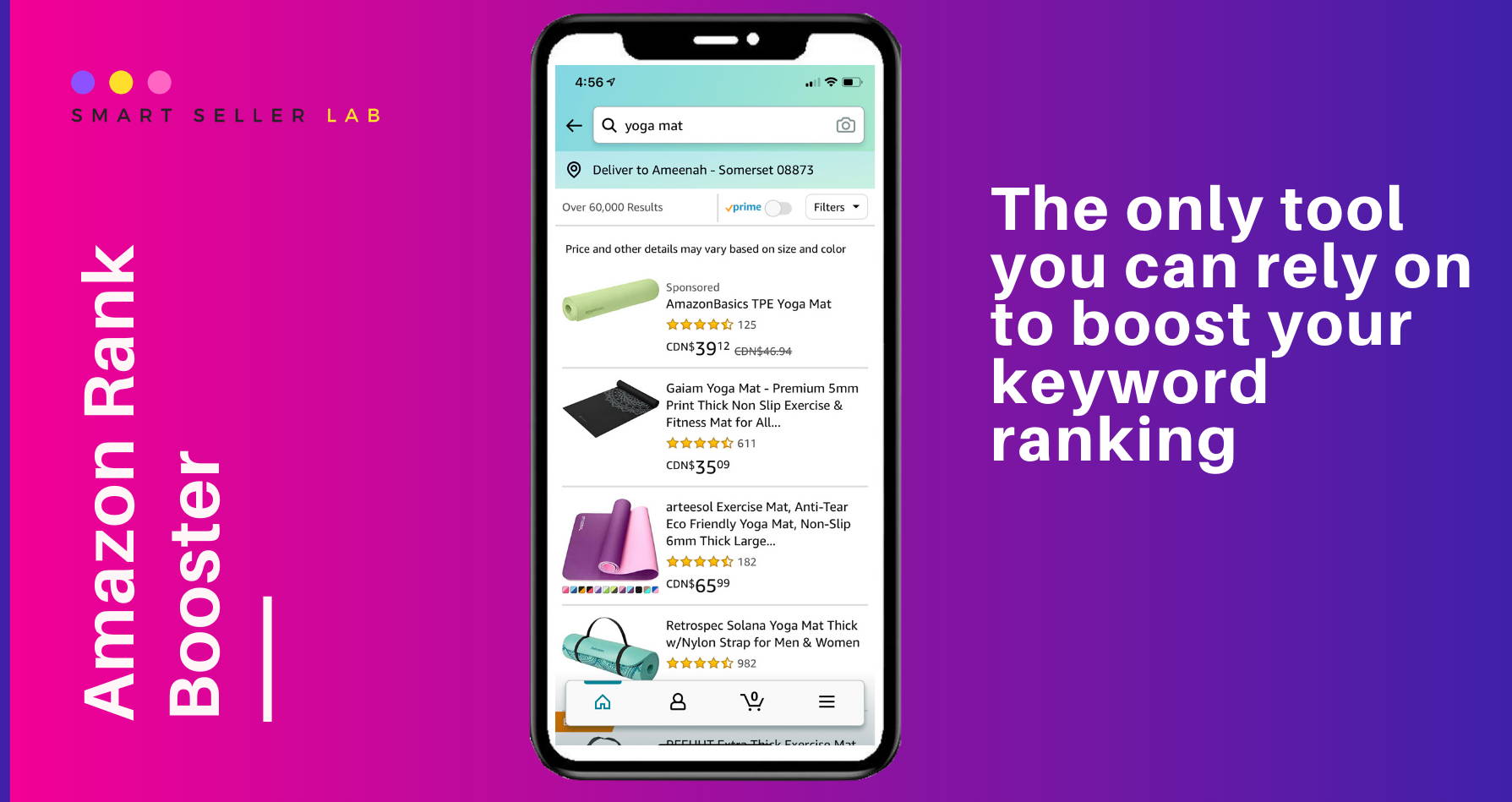 What is Amazon Ranking Booster?
Amazon Ranking Booster is a Facebook Messenger Chatbot designed by Smart Seller Lab. It magically improves your keyword rankings in an unbelievable fast way. It can:
1. work seamlessly with Amazon Ads Campaign and allow your listings rank high in multiple keywords;
2. also work independently and improve your listings rank higher under your target keyword(s)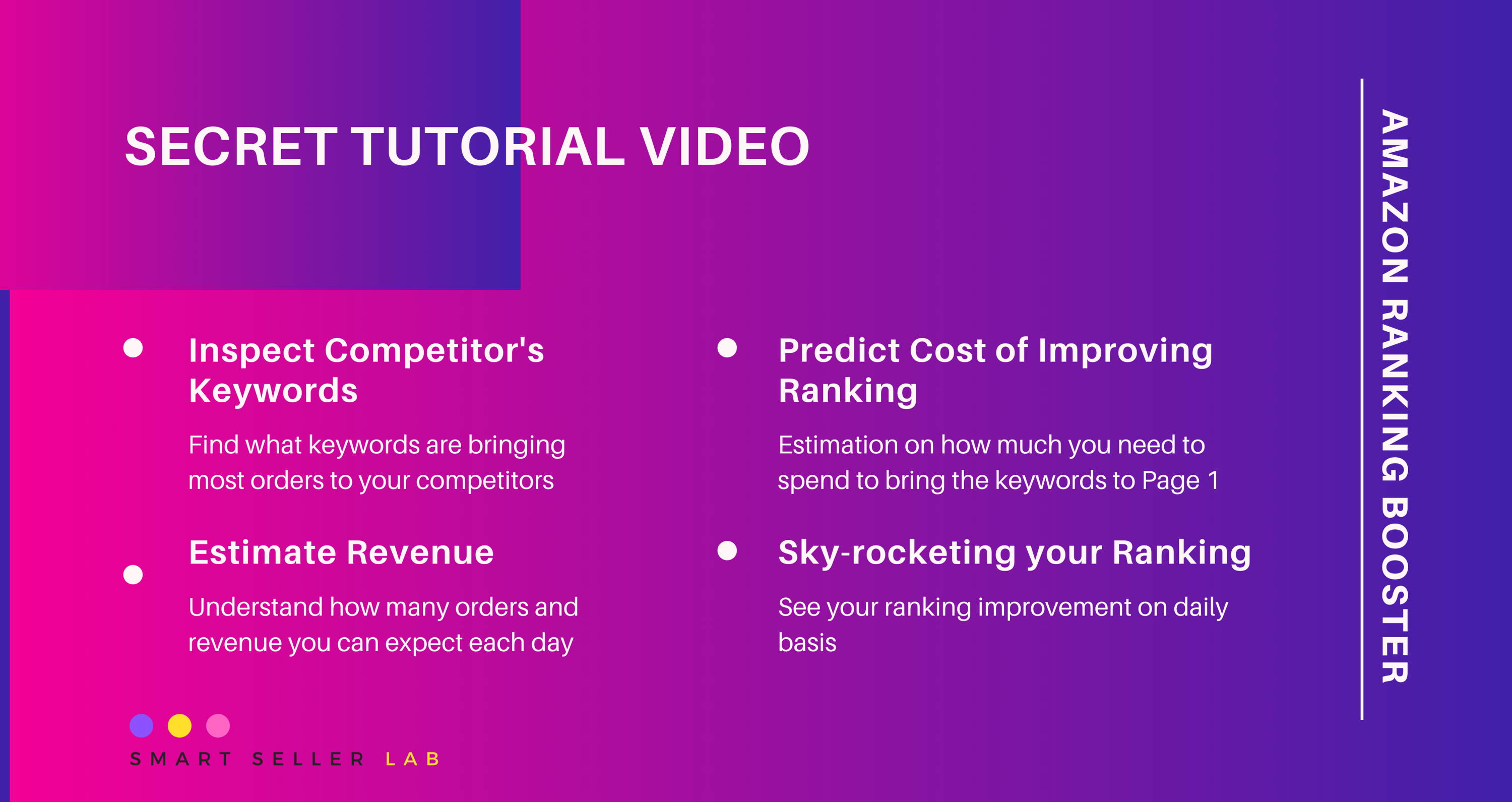 Tutorial: From keyword(s) selecting to ranking?
With our tutorial video, you will learn how to choose keywords and how many orders or revenues they can contribute to you on daily basis.
You will grasp Amazon advertising and product promotion techniques with the secret video. You will also learn to how use Smart Seller Lab Amazon Ranking Booster tool within an hour!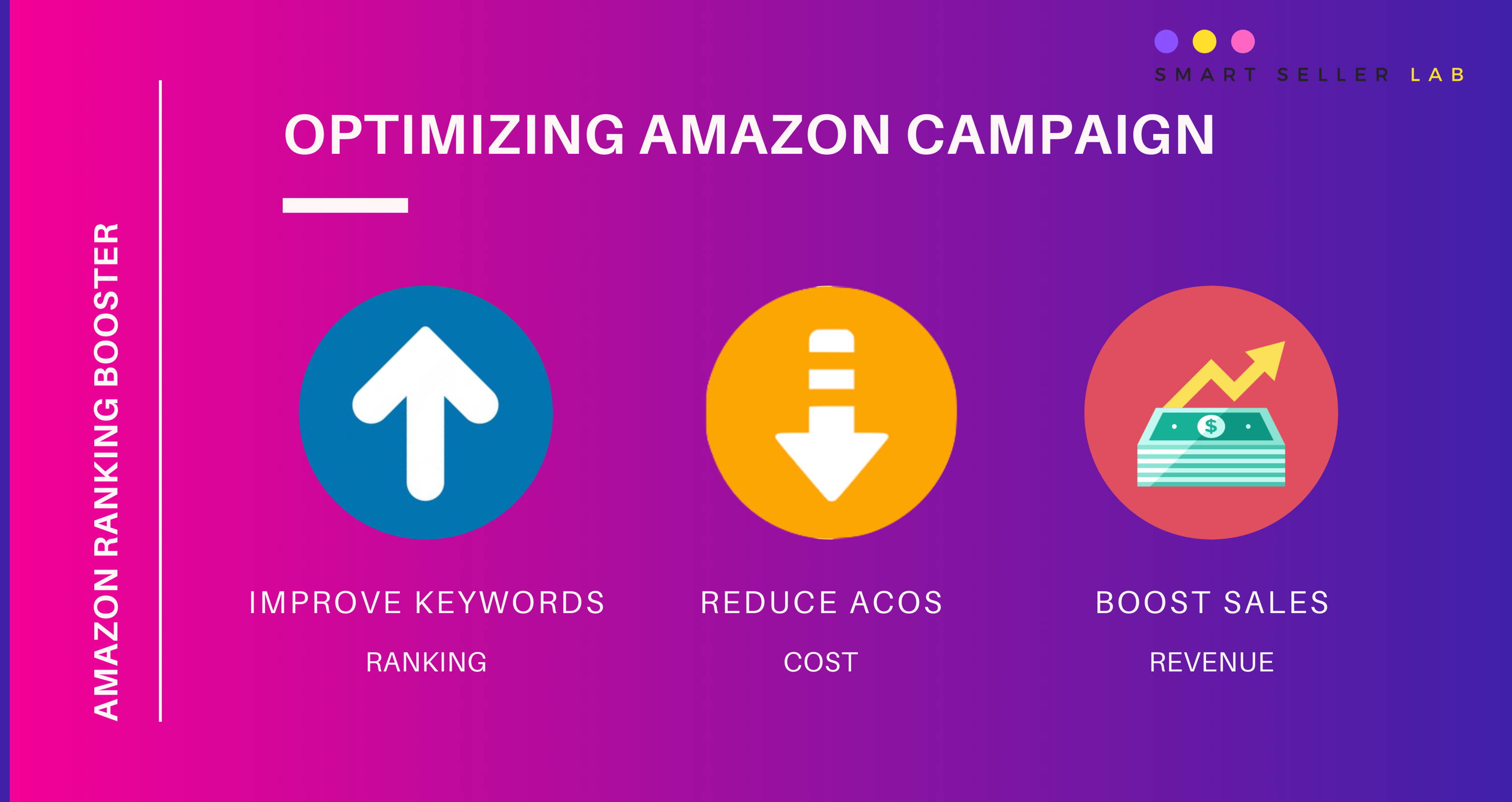 Reduce ACoS and Maximize Outcome
ACoS, or known as Amazon Cost of Sales is the key metrics that you need to watch on daily basis. The formula is ACoS = ad spend ÷ sales, that means the higher the ACoS, the lower margin you can expect from your sales, and the less likely your Amazon Ads Campaign would be in favor of Amazon. So in simple words, you need to keep your ACoS as low as possible. But amid the ferocious competition between sellers, probably Smart Seller Lab Amazon Ranking Booster is the only tool you can count on to improve your ACoS.
OVER 4,000 BUSINESSES ARE OUR MEMBERS TO SELL ONLINE